Village Zoning
Zoning Inspector: Stormy Stanley
A permit is required for most types of construction.
Please note that it may take up to fourteen business days from date of submission of a application to allow time for a permit to be reviewed and action taken.
If you have any questions concerning permits
or if your not sure you need a permit.
please contact the Zoning Officer at 937-209-8050.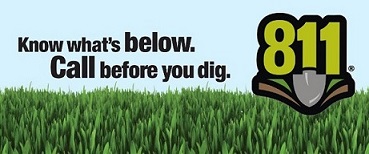 The village has sewer and water lines, storm sewer lines and natural gas lines. Call 48 hrs before you start any project big or small, even mail boxes. Call 811 its free, prevents damage and it's the law.
Planning Commision
Sheila Ballinger : Chairperson - Term 2019 - 2022
Mindy Moore : Secretary - Term 2021 - 2024
Marianne Wilgus - Term 2012 - 2025
John Newland : Mayor - Term 2020 - 2023
Ed Kise : Councilman - Term 2020 - 2023
Board of Zoning Appeals
Anderia Kuch: Chairperson - Term 2019 - 2023
OPEN SEAT: Secretary - Term 2020 - 2024
Ina Warrick- Term 2020 - 2023
Charles Taylor - Term 2018 - 2022
Alma Nunn- Term 2021 - 2025