Byhalia.net: Your Local Wireless Internet Service Provider (WISP)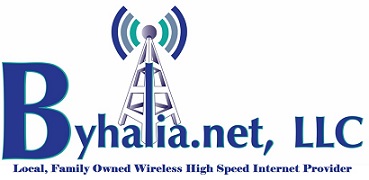 Byhalia.net's wireless broadband internet service is an always-on, high speed internet connection that has NO DATA LIMITS!! With separate service plans to meet your needs, the service is ideal for checking email, web surfing, Netflix, Youtube, gaming, school work, shopping and banking from the comforts of your home.
Byhalia.net's service will save you time online or allow you to do more in the same amount of time. If you need something more for your residence or business than our established service plans, we can help. Contact us and we will help you find a solution that fits your needs.
For more information, see our website .